IR Thermometer & Pyrometer Calibration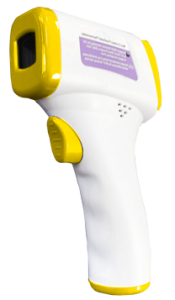 Premier Scales & Systems can perform non-contact pyrometer or IR thermometer calibrations either on-site at your facility or in our state-of-the-art laboratory. All thermometer/pyrometer calibrations are tailored to match customer-specific standards or ISO/IEC 17025 compliant upon request.
We provide can provide temperature calibrations anywhere from -200°C to 1450°C and accredited non-contact calibrations from 35°C to 500°C.
Can't find what you're looking for? We also provide non-accredited calibration services for other thermodynamics equipment. Contact us below to learn more. We are always adding capabilities, and we can accommodate most requests.
Onsite calibration is available for most services.
24/7 Service:
1 800 474-9838
24/7 Service:
1 800 474-9838