Mass & Weight Calibration Lab
Premier Scales & Systems is one of the top ISO/IEC 17025 accredited mass and test weight calibration laboratories in the United State. Our climate-controlled laboratory and experienced calibration technicians offer a full range of certification and verification services. From government agencies to competitor, hundreds of business depend on our mass laboratory to calibrate their test weights.
Each calibration follows a strict procedure test and verify your mass standards. First, our technicians acclimate your weights to the laboratory environment. Next, the weights are compared to a known traceable standard. If any variation from the standard is detected, we will document the as found values and adjust the weights appropriately. This procedure ensures each weight leave our facility in an appropriate tolerance.
Devices
Some of the devices on which we perform weight calibration include:
Test weights
Weight sets
Weight kits
Cast-iron weights
Stainless-steel weights
Aluminum weights
Brass weights
Hanging weights
Hook weights
Precision weights
Leaf weights
Slotted weights
Pound weights
Metric weights
Ring weights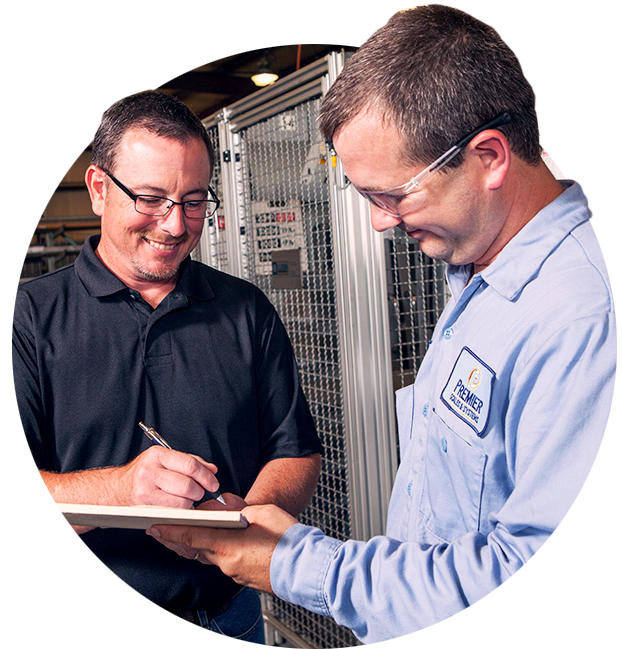 Calibration Consultation and Interval Management
Whether preparing for the next audit or maintaining quality standards, we can design, manage, and implement a custom mass and test weight calibration plans for your facility. Our plans help partners identify which instruments and pieces of equipment need calibration, what is an acceptable tolerance for your process, and what calibration intervals are required. By partnering with Premier, you are ensuring the highest level of weight calibration management for all of your equipment under one plan.
Why Choose Premier for your Mass and Test Weight Calibration Needs?
---
Being around for a half-century is no accident. Premier was built on the philosophy that each of our customers deserves the highest level of integrity, respect and customer services. Furthermore, we believe our success comes through the success of our partners. For this reason, we do things little different than other mass and weight calibration companies. Each of our solutions are designed with your company's best interest and goal in mind, not our bottom line. Because of this mentality, we work more like an extension of your team rather than an outside contractor. In addition, Premier is also home to the area's largest accredited calibration scopes. In short, our full-service approach means one company, one point of contact, and one invoice for any metrology need. You can rely on Premier for accurate results that do more than keep you in compliance but also increase the life and efficiency of your weights.
Start a Calibration Partnership
---
We take the guesswork out of mass and test weight calibration scheduling and budgeting by offering Preventative Maintenance Agreements (PMAs) for our customer's metrology equipment. For each PMA, our staff will work directly with your team to create a custom calibration service PMA designed to identify minor problems before they become major issues and to preserve your equipment's performance. In other words, whether it's a weekly 10-point check or biannual equipment calibration, we meticulously create each PMA to fit your company's specific goals and budget.
---
Premier Scales & Systems also provides new equipment sales and 24/7 maintenance, repair, and the areas largest accredited calibration scope within the Indiana, Illinois, and Kentucky regions.
Our Promise
---
It is our promise to treat each customer with integrity and respect. To this end, our goal is to design solutions with your company's best interest in mind, not our bottom line.
24/7 Service:
1 800 474-9838
24/7 Service:
1 800 474-9838