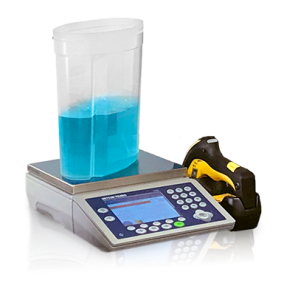 Increase Efficiency in Manual-Weighing Processes
We've learned a lot over our last 50 plus years in business, and we want to share our knowledge with you. This is why Premier Scales & Systems now offers manual-weighing workshops as a FREE service to any of our customers. During each hour-long personalized workshop, our experts will walk your team through hands-on demos designed to address the actual issues facing your company. After completing the workshop, participants are empowered with the knowledge to implement efficient, high accuracy, low-error weighing solutions.
These workshops are a FREE service available to any of our customers.
Why Choose A Workshop from Premier Scales & Systems and METTLER TOLEDO?
Our Manual-Weighing Workshops:
Reduce time and error in your production processes by having full tracking & traceability for each transaction in real time. This workshop will allow your team to take complete process control through order tracking/tracing, data collection, and quality parameters.
The formulation workshop shows how small changes can lead to increased productivity, tighter process tolerances, and consistent high-quality products. This workshop covers traceability, user management, and simplified manual formulation.
Over the last 50 years, our team has worked with thousands of facilitates to overcome countless challenges. We want to share this knowledge with you. If you are facing a particular weighing problem not covered in our our other workshops, we would love to help. Simply contact us or request a workshop with the challenges your team is facing, and we will create a custom workshop.
24/7 Service:
1 800 474-9838
24/7 Service:
1 800 474-9838