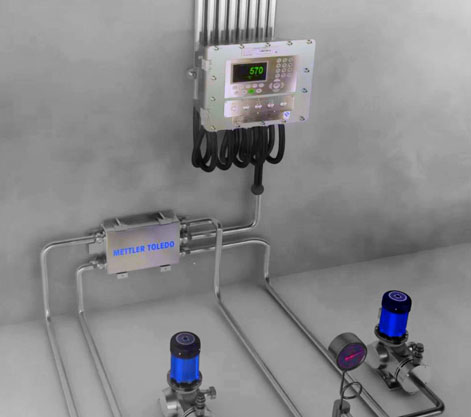 Explosive environments are no joke. One spark can lead to immeasurable damage and even loss of life. Due to the incredible risk, many facilities exercise extreme caution when dealing with potentially hazardous work environments. Safety experts employ three primary methods for reducing the risk of an explosion: enclosures, inert gasses, and intrinsically safe design. Although all three approaches have their purpose, this article focuses on the use of intrinsically safe (IS) equipment. This type of equipment is designed to contain or eliminate explosions caused by equipment sparks or thermal energy. This is achieved by engineering equipment so it can not release electrical or thermal energy sufficient enough to ignite a hazardous environment.
Defining the Environment*
Before selecting the appropriate equipment, you must examine the environment where it will be used. From dust particles to flammable gasses, there are countless ways explosions can occur in the industrial world. Due to the list of potential dangers, engineers must use several methods of protection that vary based on the type of environment. Hazardous environments are divided into three classes, two divisions, and seven groups:
Selecting Intrinsically Safe Equipment
When selecting equipment, it is incredibly important to ensure that each component is properly certified for your designated environment. In the United States, intrinsically safe equipment is approved by FM or UL. These certifications should be denoted on the equipment along with the Class and Division. The certification process can be very time-consuming and expensive certification, but this system is in place to ensure your safety. Due to the additional steps required for certification and safety testing, Intrinsically safe equipment is often slightly more expensive than its non-approved counterparts.
Setting up your Equipment
For most cases, setting up intrinsically safe equipment is easier than setting up an explosion-proof enclosure or using inert gasses, but it must be done correctly. It is critical to ensure the entire system is intrinsically safe. Simply having an intrinsically safe scale does not mean the terminal or its connections are safe. Each individual piece of equipment and its connections should be IS certified. 
Before use and throughout its life, a hazardous environment expert should thoroughly inspect your equipment for any red flags that could compromise its safeguards. Possible red flags could include damage, incorrect installation, or the use of non-intrinsically safe parts. 
How We Can Help
Tackling intrinsically safe weighing equipment doesn't have to be a complicated process. Once your production environment is properly classified, our team can help you select from a wide range of intrinsically safe products. Thanks to our partnership with Mettler Toledo, we have access to some of the most accurate hazardous area and intrinsically safe weighing equipment on the market. Although many manufactures are forced to sacrifice performance for safety, the weighing experts at Mettler Toledo have cracked the code. Their industry-leading team has developed unique technology and engineering methods that are not only safe; they perform as well as their non-hazardous counterparts.
*Because of the risk involved, we recommend seeking advice from a hazardous area expert to properly classify your environment. This article is meant to give you a general overview of intrinsic safe equipment and should not be used as a guide to self-categorize a production environment.